Posted on February 1, 2019 in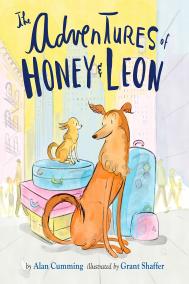 The Rainbow Booklist Committee has selected THE ADVENTURES OF HONEY & LEON for their list. The Rainbow Book List is a curated bibliography highlighting books with significant gay, lesbian, bisexual, transgender, or queer/questioning content, aimed at children and youth from birth to age 18.
The list is intended to aid youth and those working with youth in selecting high-quality books published between July 2017 and December 2018. Random House Books for Young Readers published the book on September 12, 2017.
Follow the link for more information:
https://glbtrt.ala.org/rainbowbooks/archives/1324