Posted on January 15, 2016 in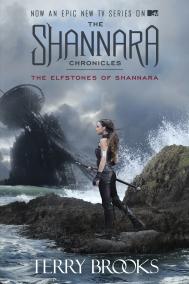 Based on Terry Brooks' SHANNARA series, THE SHANNARA CHRONICLES on MTV premiered on Tuesday, January 5th and "unearthed epic viewership" numbers, breaking all of MTV's premiere and streaming records according to broadwayworld.com and other new sources. The premiere event reaching 7.5 million total L+3 viewers across all airings, including an average 1.9 million L+3 viewers for the premiere telecast on MTV.
Additionally, the premiere streamed 3.1 million times across various digital platforms including MTV.com and the MTV app.
"The incredibly positive response on social media and great word of mouth translated into big viewership for the 'Shannara' premiere, delivering a very strong start for the series and a lot of new viewers to the network," said Mina Lefevre, Executive Vice President and Head of Scripted Development for MTV. "This season truly just gets better as we raise the stakes for our heroes and reveal more of the world of 'Shannara,' and we're excited to take fans further on this epic journey."
THE SHANNARA CHRONICLES is primarily based on the second book in Terry Brooks' original SHANNARA trilogy, THE ELFSTONES OF SHANNARA. It airs on MTV on Tuesday nights at 10 pm EST. For more information please visit the following link: http://www.broadwayworld.com/bwwtv/article/Premiere-of-MTVs-THE-SHANNAR…